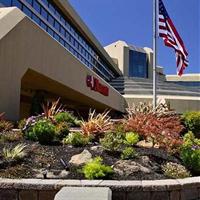 The Walnut Creek Marriott is on the sales block, brokers said Monday, in a deal that could fetch $50 million or more for the downtown landmark.
Perched on North Main Street near Interstate 680, the iconic hotel is being offered for sale by a partnership headed by Patrick Nesbitt and his firm, Windsor Capital Group.
The 338-room hotel is expected to fetch a decent price in a market where hotels in good locations appear to be selling briskly.
"It's not a fire sale," said Norval Nelson, general manager of the Marriott Walnut Creek. "It all depends on whether they can realize a certain sales value, and if Mr. Nesbitt is willing to sell at that price."
A reasonable price for the hotel could be in the range of $150,000 a room, said Alan Reay, president of Irvine-based Atlas Hospitality Group, which tracks the California hotel market.
"In terms of prices … Read the rest