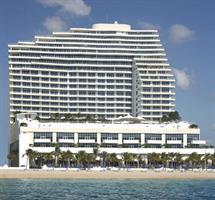 City tourists should be able to get food and drink delivered on the beach, say hotel and restaurant managers who would sell it to them.
Beach hoteliers told commissioners Tuesday that the city's beachfront won't be a truly world-class destination unless their patrons can get beach service — with or without alcohol on the menu.
"European travelers expect to be served on the beach," said Jim Oliver, general manager of the The Ritz Carlton Fort Lauderdale.
Commissioners appeared supportive of allowing the additional beach service, separating it out from a portion of the proposal that would permit the businesses to serve alcohol on the beach and allow other beach-goers to bring their own.
"That to me is a minor piece of the pie here," Mayor Jack Seiler said of the alcohol provision. "If we can enhance the experience for our tourists, that's what I want to look at."
Seiler said the alcohol … Read the rest