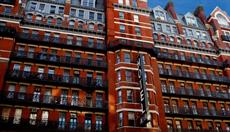 A deal to sell the Chelsea Hotel for more than $80 million was close to being finalized Wednesday, the Wall Street Journal reported.
For now, however, the identity of the real buyer remains a mystery, with both sides staying mum on the deal's particulars.
"We are close to a deal and we hope to have more information soon," said Loren Riegelhaupt, a spokesman for Chelsea Hotel.
David Edelstein, the head of the Tristar Capital firm, has been the lead contender in the bidding war for the 129-year-old hotel, which was put up for sale in October.
Names, including celebrity hoteliers Andre Balazcs and Ian Schrager, were previously rumored to be interested in buying the property. David Bard, whose family owned and operated the hotel for years, made a bid, as did Richard Born, a principal with BD Hotels which once operated the hotel, the Journal reported.
The Hotel … Read the rest